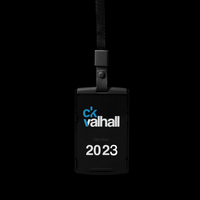 To buy from this store you need to be a member of Ck Valhall.
Not a member? No problem, just add "membership" to your order before checking out. And don't forget to join us on the roads!
Become a member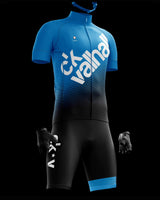 Bli vår partner. Sponsra Ck Valhall.
Vill du exponera ditt varumärke i en fartfylld, positivt laddad miljö och samtidigt nå en köpstark målgrupp?

Då är cykelsporten rätt kanal för dig!

CK Valhall är en av de klassiska cykelklubbarna i Stockholm och har funnits sedan 1991! Snabbt, elegant och säkert.

Nästan hälften av klubbens cyklister tävlar, och vi finns representerade i såväl Elit-, Senior-, Veteran- och Juniorklasserna både på Dam- och Herrsidan. Detta innebär att cyklister från CK Valhall finns representerade på de flesta svenska tävlingarna där många gör fina resultat och regelbundet syns på prispallen.

Detta får du möjlighet till om du sponsrar CK Valhall:
- Synlighet på en av Sveriges absolut snyggaste cykelkit
​Plats och storlek efter överenskommelse
- Regelbunden exponering i våra Sociala mediakanaler
​En av de största följarskarorna i cykelsverige med ca 1000 följare på Instagram
Närmare 1000 följare på Facebook
- Möjlighet till sponsorspecifika arrangemang och events
- Kundaktiviteter tillsammans med våra Elitlag etc

Maila eller "DM:a" oss för direktdialog och mer info.
Maila oss